Future Class of '63
Spalding Grade School
Fifth Grade ~ Mrs. Swartz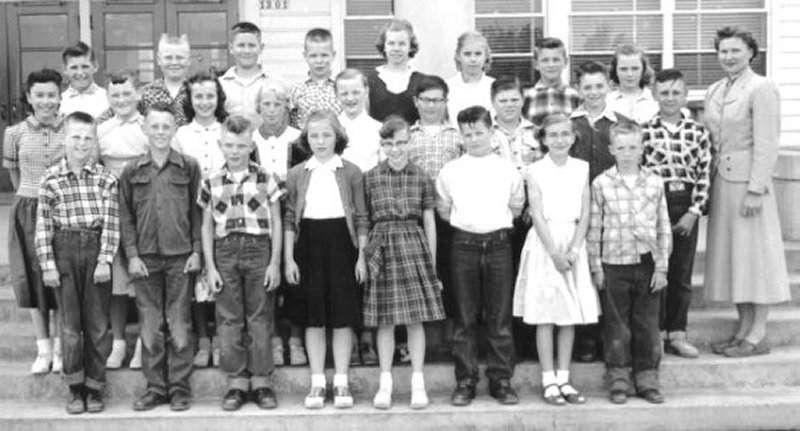 Mrs. Swartz' Fifth Grade class - 1955-1956
Picture provided by Rosann Benedict

Future class of '63

BACK ROW: 1.JayWilliamson, 2.RalphLee, 3.GaryLeClair, 4.DennisDeSoato-OR-DennyCasto(?), 5.JuneSmith, 6.MarenSmyth, 7.TommyWelsh, 8.ShirleyMartin.

MIDDLE ROW: 1.RosannBenedict, 2.ConnieSarama, 3.KathyDahlin, 4.SuzyRohrbacher, 5.PattySchneider, 6.ChuckPoland, 7.JohnMoore, 8.AlbertArd, 9.RichardMcAndrews.

FRONT ROW: 1.DuaneLee, 2.JohnEhrig, 3.RodPeterson, 4.DianeJohnson, 5.TamiBond, 6.BillNerple, 7.KayeDavis, 8.JoeCastleberry.




Class of '63 Grade School Pictures






page started: 10/27/98
page updated: 02/19/13
Email the webmaster
63Spa5th-Swartz