Future Class of '63
Sacajawea Grade School
Fifth Grade ~ Mr. Yonce
Click the picture to see LARGER faces.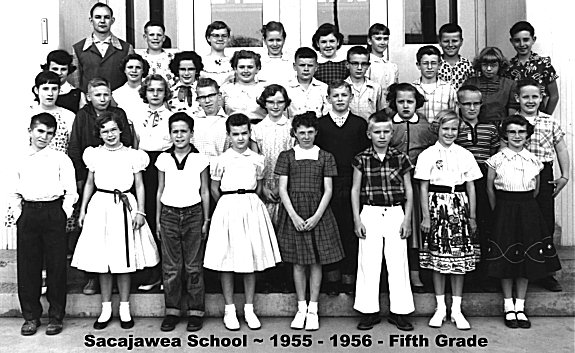 Picture provided by Dick Swanson

Future class of '63

BACK ROW: 1.JohnMorris, 2.AnnCampbell, 3.DonnaNelson, 4.RuthAnnBlanton, 5.MarilynSimmons, 6.DarrellRenz, 7.DavidJones.

THIRD ROW: 1.KarenHenshaw, 2.CarolMcKenzie, 3.VerbieMoss, 4.KandySmith, 5.EdGraverson, 6.JoeFord, 7.ShellyMcCoy, 8.DorothyIngram.

SECOND ROW: 1.DonnaWilliams, 2.KennyHendrichs, 3.PeggySheeran, 4.BillHudspeth, 5.JeanieHawley, 6.MiltSzulinski, 7.SusanWildenborg, 8.DickSwanson, 9.LaneMerryman.

FRONT ROW: 1.RobertMoore, 2.SuzanMorgan, 3.CharlesDavies, 4.SandraJenkins, 5.PattyHagameier, 6.KeithBeiers, 7.AnitaCleaver, 8.PennyHall.




Class of '63 Grade School Pictures







Page started: October 27, 1998
Last update: December 13, 1999
site maintenance

This web page is hosted by
Get your own FREE Home Page