Richland Bombers
Future Class of '63
Lewis & Clark Grade School
Sixth Grade ~ Mr. Smith
Click on the picture to see LARGER faces.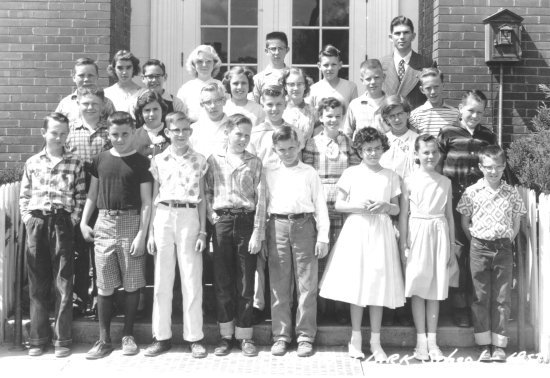 Mr. Smith's Sixth Grade class - 1956-1957
Picture provided by Judy Shibly

Future class of '63

BACK ROW: 1.LindaBrown, 2.LindaMitchell, 3.LarryFrymier, 4.KennyWright.

THIRD ROW: 1.PaulVasser, 2.DeweySkaggs, 3.MaryAnnWeiland, 4.DianeHill, 5.BillFranklin, 6.KurtJohnson.

SECOND ROW: 1.MarshallBaker, 2.BethChiles, 3.RichardFlora, 4.RichardHelgeson, 5.SandyGaub, 6.JaneNelson, 7.FrancisKendall.

FRONT ROW: 1.MikeHughes, 2.RalphBellandy, 3.DickBurke, 4.MikeColwell, 5.RanceJones, 6.JoanFunderburk, 7.JudyShibly, 8.FredMorris.




Class of '63 Grade School Pictures







page started: 10/27/98
page updated: 09/02/01
Email the webmaster
63LC6th-Smith